Make your e-shop run
We merge targeted advertising, inbound marketing, analysis with automation for obtaining competing benefits on the market. This way we help e-shops to grow in a different segments by using various marketing tools.
The right strategy and combination of marketing tools
Have you ever wondered why some of the e-shops are running smoothly and are making a lot of profit where some of them are just struggling to survive? For a successful e-shop you need a combination of a different marketing channels and planned strategy.
There are many options how to increase sales: PPC advertising, SEO in combination with content marketing, communication on social networks, personalized newsletter, enhancing a web... Your final goal should'nt be just increasing the number of customers and sales, but also building your brand.
Today's e-shops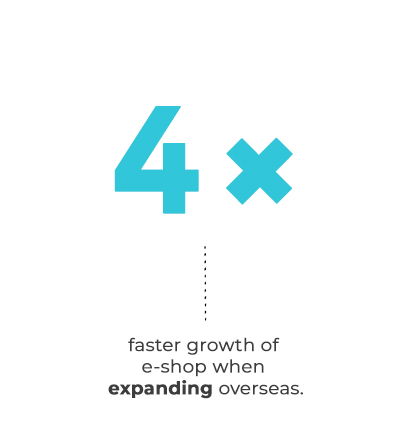 E-commerce is defined as dynamically changing environment. We will teach you how to swim in it.