We have been cooperating with Elen since July 2021.
As a solution, we designed Google Ads campaigns in three languages ​​(English, German, French) targeting the entire EU.
We promote three product categories, each in the three languages ​​mentioned. In cooperation with the client, we have prepared lists of keywords that are searched for in individual languages ​​and at the same time sufficiently specific.
Since it is a very specific product, it was not realistic to work with a broad match of keywords when targeting, because only a very small fraction of search queries would be relevant. To tell the truth, even the exact match was not accurate enough in this case, therefore, shortly after the launch of the campaigns, we had to deploy a script that automatically excludes the so-called close variants.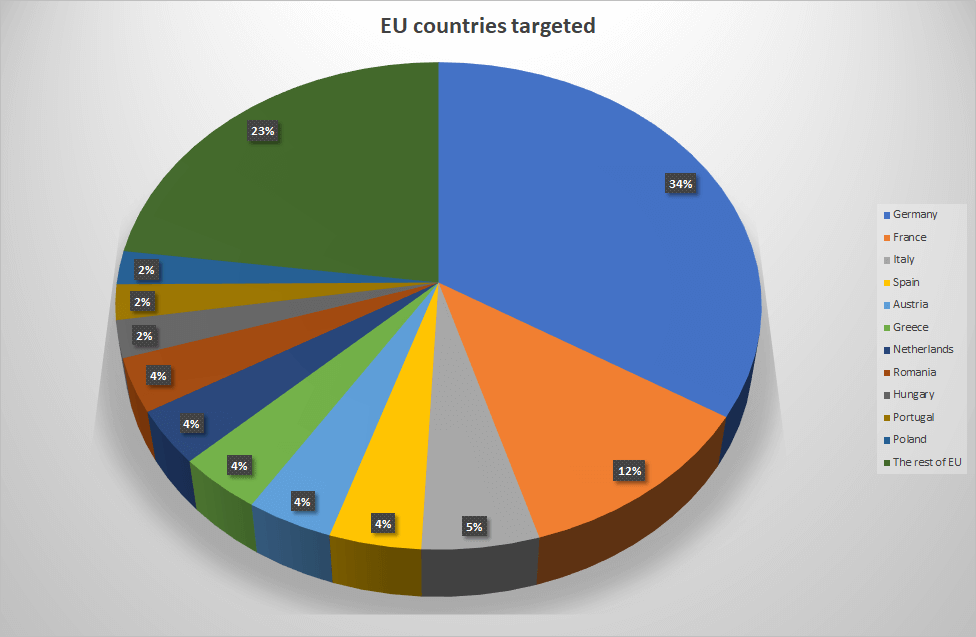 We adapted the price offers to the competitiveness of the market of individual countries. 
Due to the longer decision-making processes in the B2B segment, we subsequently expanded the search campaigns with remarketing, so that we could also remind people who were interested in the product with a banner ads.
This is what 16 months of cooperation looks like:
3 promoted product categories

27 targeted countries

20 campaigns in three languages

​​€16,000 of funds spent

24,000 relevant clicks on the website